RV SITES
Cancellation Policy:
We ask that you ONLY book if you are sure you will make it.
When you book online using out "Online Booking Map" you will be asked to Pay-In-Full at the time of booking, via Credit Card. In the event of a cancellation, you will receive a 40% REFUND back to your Credit Card, together with a 60% CREDIT towards a future booking.
You MUST cancel atleast TWO WEEKS before you booking date.
Credit expires Decemeber 15th of the year you booked.
If you use your credit before it expires, it can be used towards bookings in the following year.
Site become available to book 1 year in advance ie on August 1st, you can start booking for August of the following year.

All sites:
Available Year-Round.
Full Hook Up; including Water, Sewage, and Power.
Ammenities; washrooms, coin showers, coin laundry, (loonies only).
We allow tenting in spring and summer months, (together with RV OR sololy).
Are allowed up to 6 guests per site.
Concrete Pads; Blue and Yellow Zones.
Earth Pads; Orange and Green Zones.
Complimentary Wifi.
Picknick Table.
Dog Friendly.
Allowed Propane Fire and BBQ's (Bring your own). (No real open fires).
Steps Away from Parksville Beach (which at different times of day, tide is either out a mile for an beach adventure, or at high tide, close to shoreline).
Also steps away from; Down Town Parksville, Gate Access Boardwalk, City Park, Kids Play Ground, Adults Out Door Gym, Tennis Courts, Volleyball Nets, Skate Park, and Baseball Diamonds.
As well as; Tuesdays Summer Market, Summer Beach Fest - Including Sand Castle Compititon, and Concert Serise.
Fire Works on Special Occasions. ie Canada Day and Sand Castle Finale.


Online Booking Map is Up-To-Date with current RV Site's, Cabin's, and Beach House's availibility.

Check Site Availibily and Rates Using
Our Online Booking Map, HERE:
Site Options at a Glance:
Blue Zone
Beach Front Concrete Pads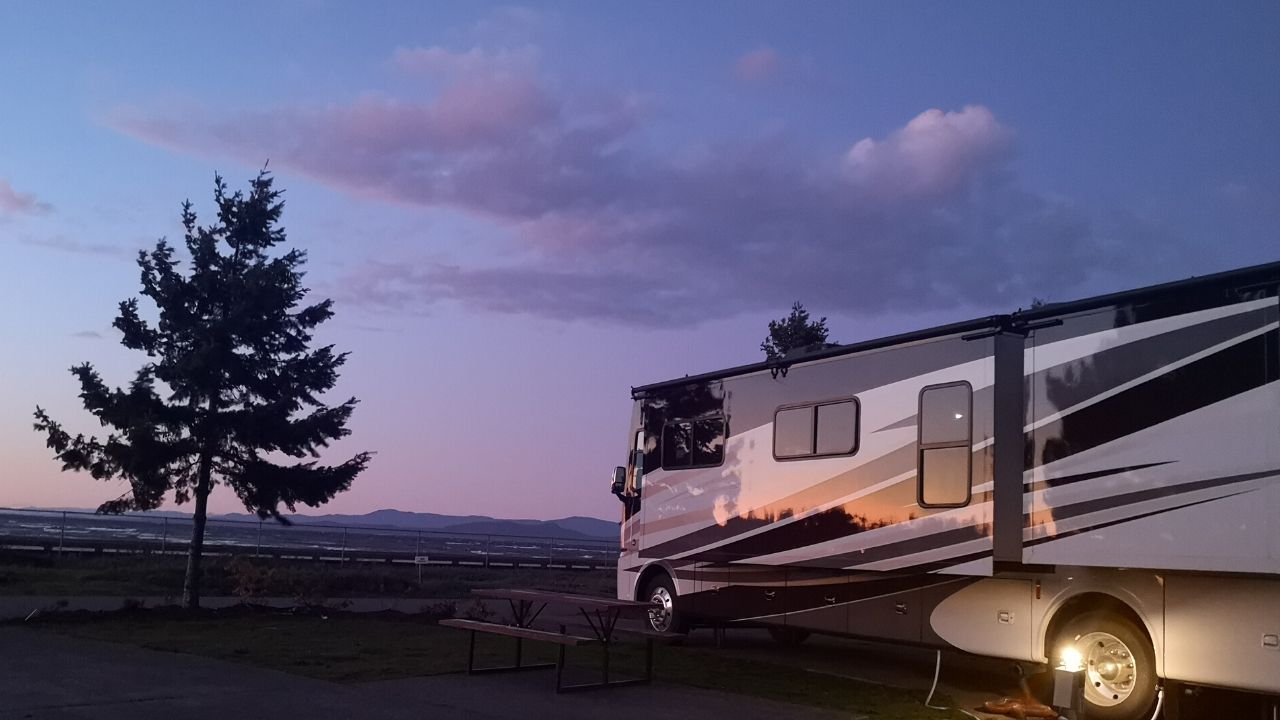 Blue Zone Sites
Beach Front Zone
Steps away from the board walk (gate access).
Mostly 30 AMP Site, which can be reduced to 15 AMP.
C6 has 50 AMP, which can be reduced to 30AMP.
Contrete Pads.
Earth Section for pitching tent or Gazebo (tents are allowed together with RV or individually)
Full Hook Up, including Water, Sewage, and Power
Complimentarty WIFI
Picknick tables.
Rates: Summer $99.00 per night.
Value Season $75.00 per night.
Off Season $65.00 per night.

No Weekly Rates.
Monthly Rates from October - May (Inquire Within).

Check Site Availibily and Rates Using
Our Online Booking Map, HERE:
Booking Map
Yellow Zone
Close to Beach Front, Majority Concrete Pads
Yellow Zone Sites
Beach Front Zone
Steps away from the board walk (gate access).
Mostly 30 AMP Site, which can be reduced to 15 AMP.
C6 has 50 AMP, which can be reduced to 30AMP.
Contrete Pads.
Earth Section for pitching tent or Gazebo (tents are allowed together with RV or individually)
Full Hook Up, including Water, Sewage, and Power
WIFI
Picknick tables

Check Site Availibily and Rates Using
Our Online Booking Map, HERE:
Booking Map
Green Zone
Close to Downtown Parksville, Earth Pads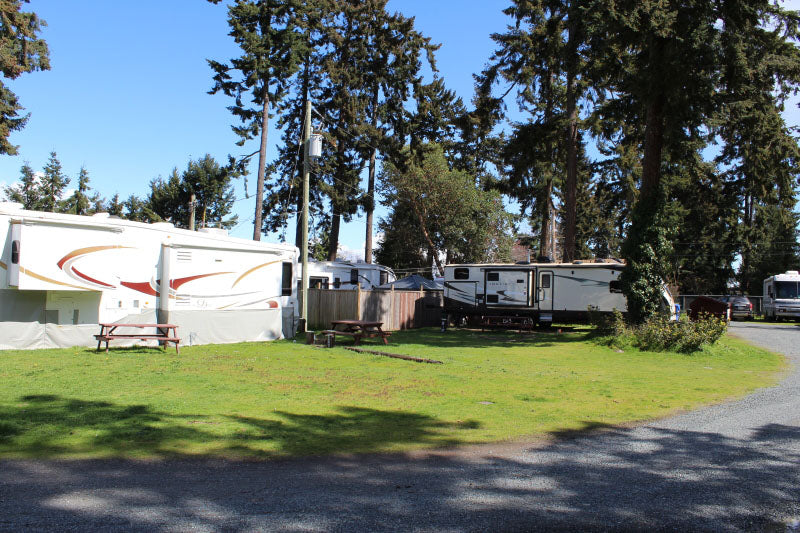 Green Zone Sites
Beach Front Zone
Steps away from the board walk (gate access).
Mostly 30 AMP Site, which can be reduced to 15 AMP.
C6 has 50 AMP, which can be reduced to 30AMP.
Contrete Pads.
Earth Section for pitching tent or Gazebo (tents are allowed together with RV or individually)
Full Hook Up, including Water, Sewage, and Power
WIFI
Picknick tables

Check Site Availibily and Rates Using
Our Online Booking Map, HERE:
Booking Map
Orange Zone
Close to Down Town Parksville, Earth Pads
Orange Zone Sites
Beach Front Zone
Steps away from the board walk (gate access).
Mostly 30 AMP Site, which can be reduced to 15 AMP.
C6 has 50 AMP, which can be reduced to 30AMP.
Contrete Pads.
Earth Section for pitching tent or Gazebo (tents are allowed together with RV or individually)
Full Hook Up, including Water, Sewage, and Power
WIFI
Picknick tables

Check Site Availibily and Rates Using
Our Online Booking Map, HERE:
Booking Map
Over Flow Sites
Beach Front Zone
Steps away from the board walk (gate access).
Mostly 30 AMP Site, which can be reduced to 15 AMP.
C6 has 50 AMP, which can be reduced to 30AMP.
Contrete Pads.
Earth Section for pitching tent or Gazebo (tents are allowed together with RV or individually)
Full Hook Up, including Water, Sewage, and Power
WIFI
Picknick tables
Check Site Availibily and Rates Using
Our Online Booking Map, HERE:
Contact
Long Term Sites
Beach Front Zone
Steps away from the board walk (gate access).
Mostly 30 AMP Site, which can be reduced to 15 AMP.
C6 has 50 AMP, which can be reduced to 30AMP.
Contrete Pads.
Earth Section for pitching tent or Gazebo (tents are allowed together with RV or individually)
Full Hook Up, including Water, Sewage, and Power
WIFI
Picknick tables
Contact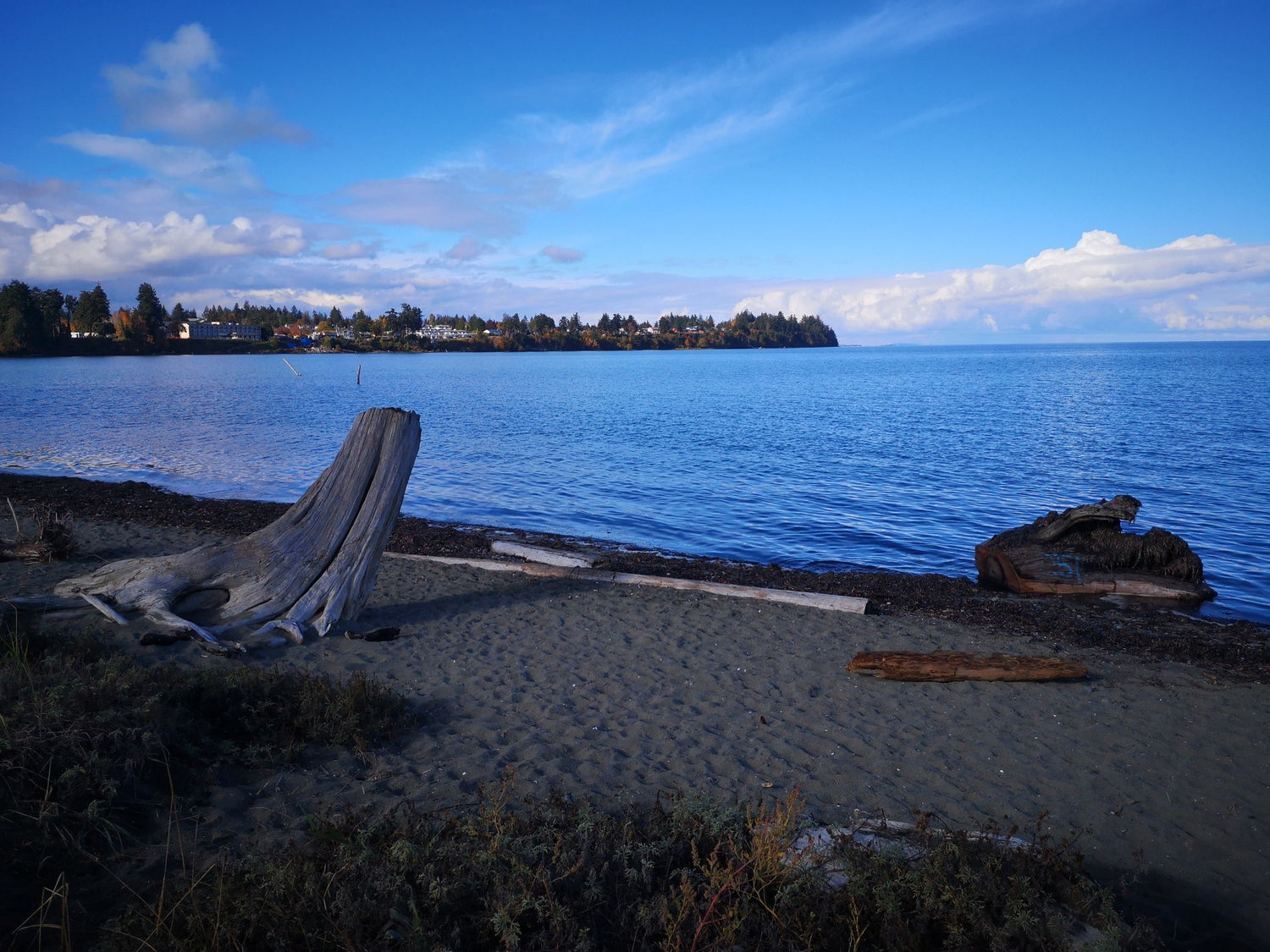 Snow Bird Sites
Beach Front Zone
Steps away from the board walk (gate access).
Mostly 30 AMP Site, which can be reduced to 15 AMP.
C6 has 50 AMP, which can be reduced to 30AMP.
Contrete Pads.
Earth Section for pitching tent or Gazebo (tents are allowed together with RV or individually)
Full Hook Up, including Water, Sewage, and Power
WIFI
Picknick tables
Contact
Cabins & Beach Houses
View our Selection of TWO Cabins and TWO Beach House Units HERE:
Cabins & Beach Houses